Get access to our articles, presentations and white papers.
---
Articles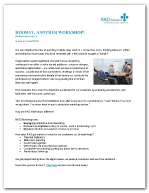 Are you dreading the idea of spending multiple days stuck in a windowless room, drinking lukewarm coffee and eating too much sugar only to be rewarded with a few valuable nuggets of insight? read more…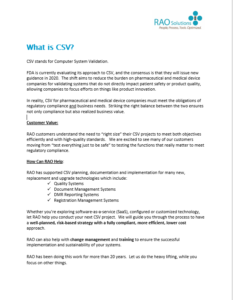 FDA is currently reconsidering its approach to CSV and may issue new guidance in 2020. read more…
---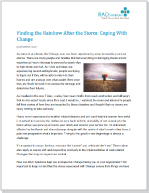 Finding the Rainbow After the Storm: Coping With Change
As some of you know, the Chicago area has been experiencing some devastating summer storms. read more…
---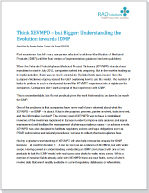 Think XEVMPD – but Bigger: Understanding the Evolution towards IDMP
Past experience has left many companies reluctant to address Identification of Medicinal Products (IDMP) until the final version of implementation guidance has been published. read more…
---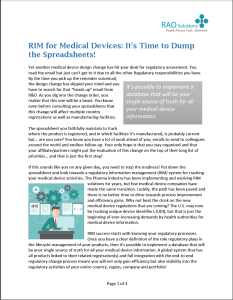 RIM for Medical Devices: It's Time to Dump the Spreadsheets!
Many Medical Device regulatory managers rely on spreadsheets to track device registrations, design changes and related facilities, but their upkeep can be complicated, error-prone and stress inducing. Regulatory Information Management (RIM) Systems are gaining popularity and driving integration of the complex regulatory activities that surround medical devices. It's time for regulatory managers to put down the spreadsheets and start realizing the benefits of a global RIM system!
---
A thought-provoking article by Jami Donohue and Sangita Kasturi analyzes how organizations can develop an "accidental culture" that is out of sync with its publicly stated values, goals, and capabilities. This article provides tools to unlock the full potential of employees by guiding cultural change towards clear, intentional values.

Presentations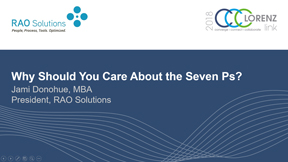 Lorenz User Group Presentation 2018
Jami Donohue's presentation at the LORENZlink 2018 RIM conference in Nashville was entitled "Why Should You Should Care About the Seven Ps?" Her presentation discussed the importance of proper planning in submission publishing and also shared some real-world lessons learned from helping clients implement new tools and technologies in this space.
---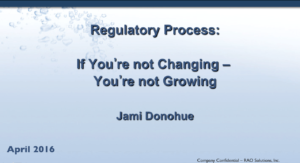 Lorenz User Group Presentation 2016
Jami Donohue's presentation at the LORENZlink 2016 – First Annual North American Conference in April 2016 was entitled "Regulatory Projects & Change Management: If You're Not Changing, You're Not Growing." Her presentation discussed the principles of change and how to manage change so it doesn't manage the organization, and also discussed change management methodology.

White Papers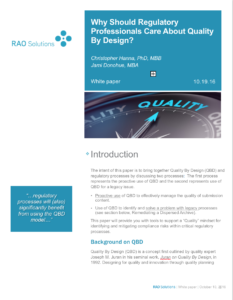 Why Should Regulatory Professionals Care About Quality By Design?
This White Paper brings together Quality By Design (QBD) and regulatory processes by discussing two processes: the proactive use of QBD, and the use of QBD to identify and solve a problem with legacy archive processes. The paper will provide you with tools to support a "Quality" mindset for identifying and mitigating compliance risks within critical regulatory processes.
---

Stop Wasting Time Searching the Archives
This White Paper addresses the significant regulatory risk and reduced productivity of a dispersed and disorganized archive of Health Authority submissions. Transformation of archives using a proven methodology into a centralized, fully electronic solution offers significant, measurable benefits to pharmaceutical and biotechnology companies.